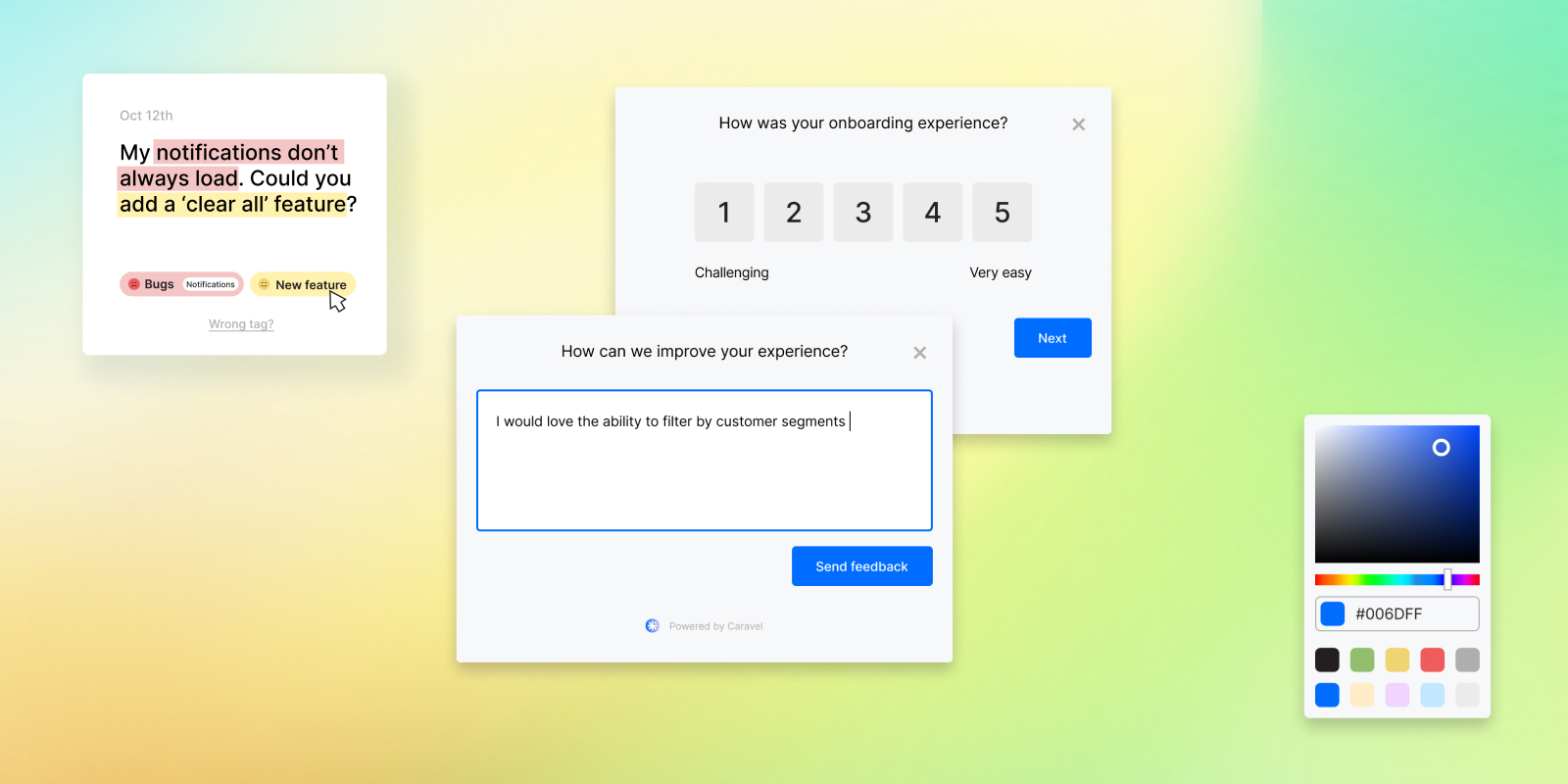 DATE:

AUTHOR:

The Caravel team
DATE:
AUTHOR: The Caravel team
Here at Caravel, we've been working on something new in the lab.
A lot has changed in two years. A decades-long shift from high-touch communication to remote-first, digital-first was accelerated (by a lot).
And, as if anyone needs reminding, product-led is in. The leading vehicle to acquire, activate, and retain customers is your product experience. The companies that are the best at understanding end-user needs and going to market the fastest with excellent, need-fulfilling product experiences are winning their markets.
Due to this shift and the high-adoption rate of communication tools, feedback gets fragmented across many tools. Some of it is helpful; some just adds more noise to an already loud product prioritization process.
We can empathize – we build software and collect feedback too. It's challenging to identify quality insight in a sea of feedback.
It has become clear to us from the beginning that the world needs better tools for understanding feedback. It has also been clear that the experiences for giving feedback are annoying to most users. What we've come to realize is Caravel is well-positioned to solve both of these problems – be a fantastic tool for giving feedback as well as collecting and analyzing it.
With built-in AI, we can make the end-user experience of giving feedback more seamless and enjoyable because you have to answer fewer questions. If we accomplish this, the quality, timeliness, and volume of the feedback received by our customers will improve.
With this insight in hand, we began exploring to determine if we could offer a better experience for giving feedback that end-users enjoyed. After all, we're focused on equipping businesses with the best tools AND data for understanding their customers.
Trove: Swift, relevant customer feedback.
That's why today we're opening up early access to Trove, a microsurvey product that can quickly gather feedback at targeted points of your product experience. Think of it as a short survey that asks a few questions of your end-users immediately after they experience something.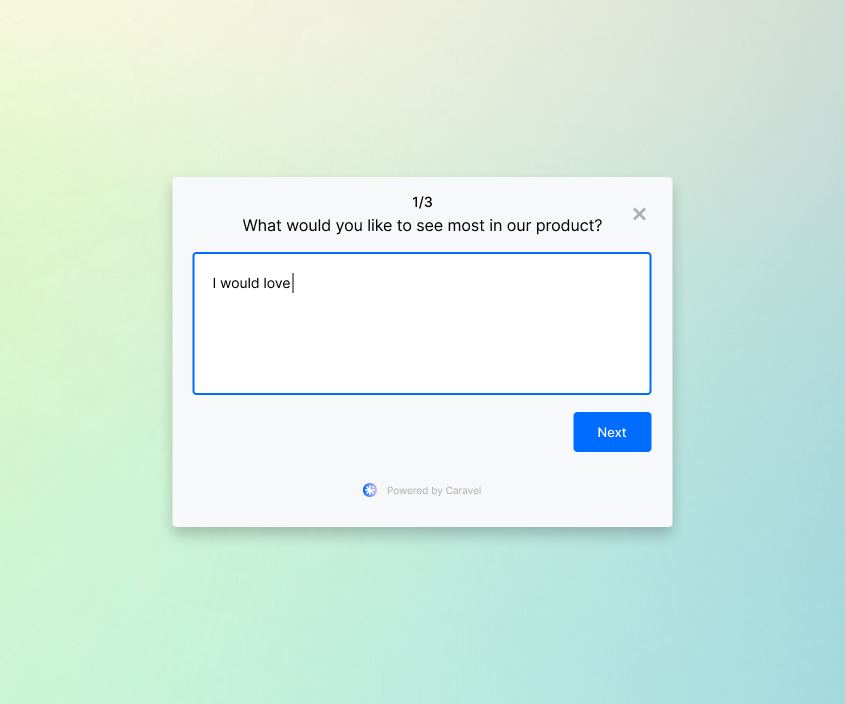 After onboarding, at the point of cancellation, after accomplishing milestones – you can ask your users for feedback within your product and gather new, fresh insights from open ended questions that get automatically analyzed by Caravel's AI for recurring themes and sentiment.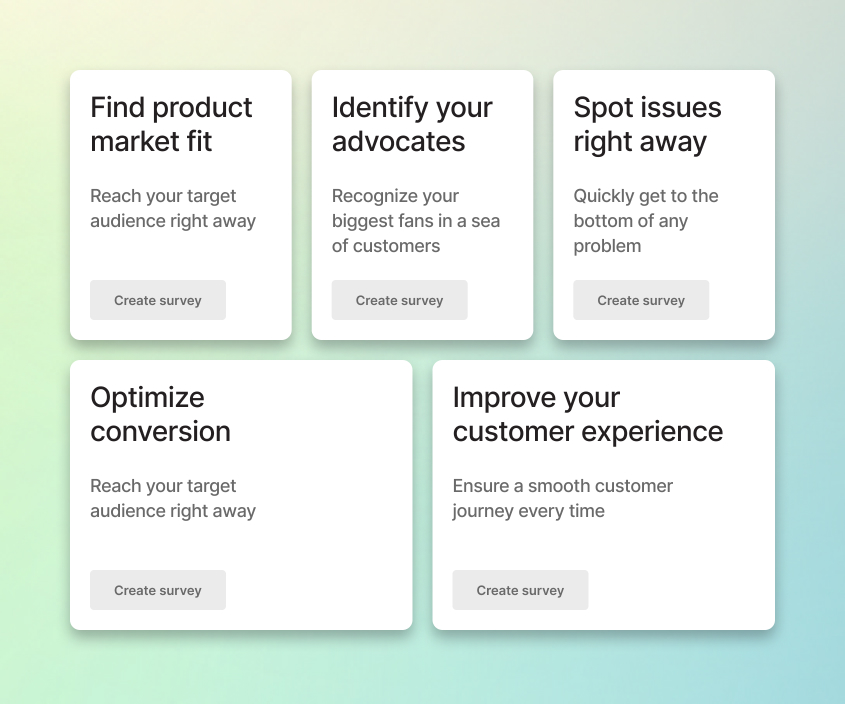 Trove microsurveys are customizable and easy to design with our code-free editor. They're easy to launch – embed the Trove script once and launch as many microsurveys as you want using the UI. Trove has AI built-in so you can measure and generate analytics from all of your responses. In addition you can measure rating based metrics like CSAT, Product-market-fit, Customer Effort, and NPS. Best of all, the insights can be delivered anywhere they're needed.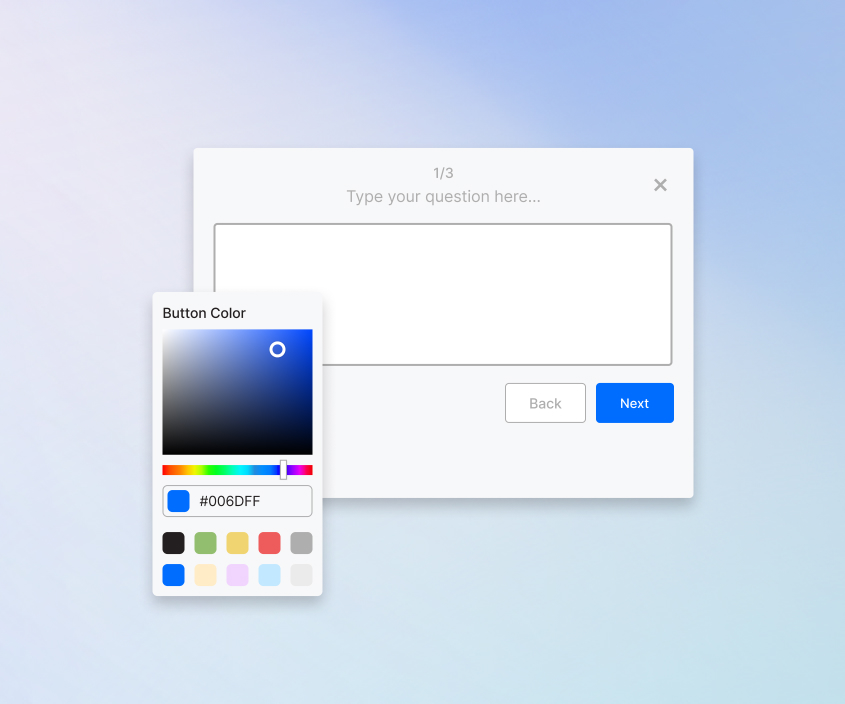 Oh! We're also offering it for free while under early access 💸💸💸
Go check out Trove. Access is limited while we capture feedback and continuously work to improve the product experience ; )
When you're ready to use it, we ask that you chat with our friendly team so we can learn more about you and your use case. We'll then activate it on your account for free.