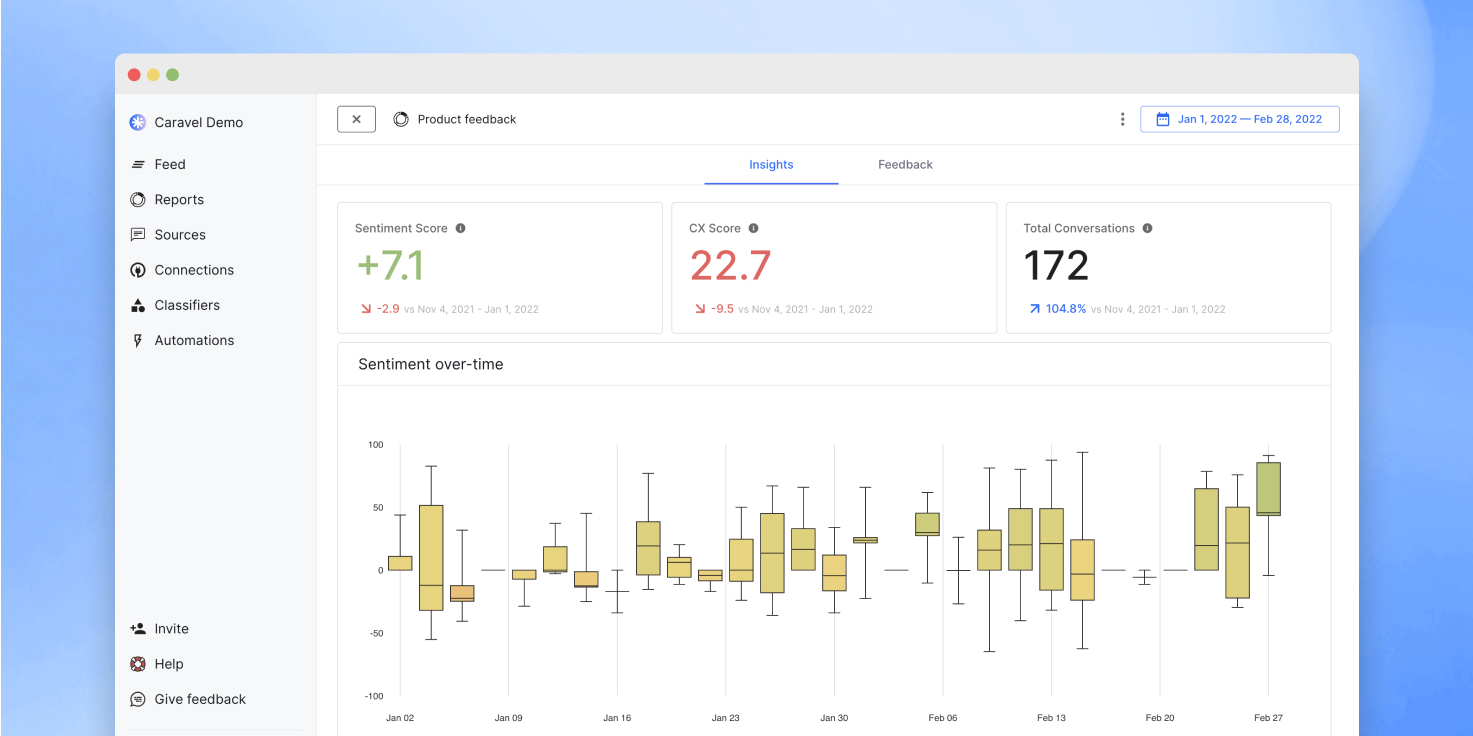 DATE:

AUTHOR:

The Caravel Crew
Quarterly Roundup: New reports, threaded feeds, emotion analysis, helpscout integration, and so much more
DATE:
AUTHOR: The Caravel Crew
No quarter is complete without a recap of everything the Caravel crew has shipped and Q1 is no exception. We'll dig into a few huge improvements we shipped this quarter we know you'll love – A new reporting dashboard, a bidirectional Helpscout integration, baked in emotion analysis, threaded conversations within feeds, and more!
Stay tuned after this update for more to come soon. We're laser focused on user experience and efficiency, so there's a lot of exciting updates on the way…
New Reports
We've launched a whole new reporting section in Caravel!
You have a brand new home for reports where you can see all reports shared with your team and easily access your favorites.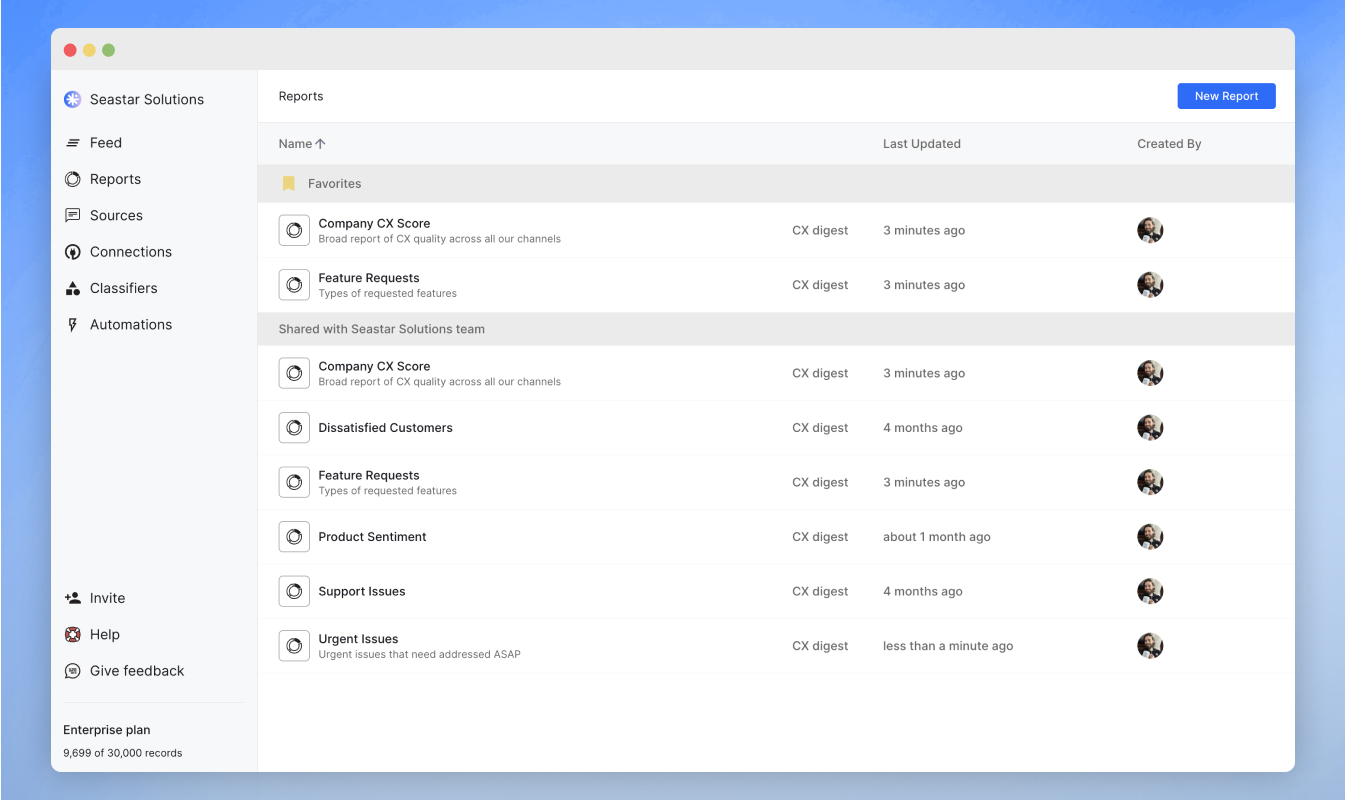 We've added box plots and bar charts, introduced new metrics, and redesigned data tables while adding new CSV export options.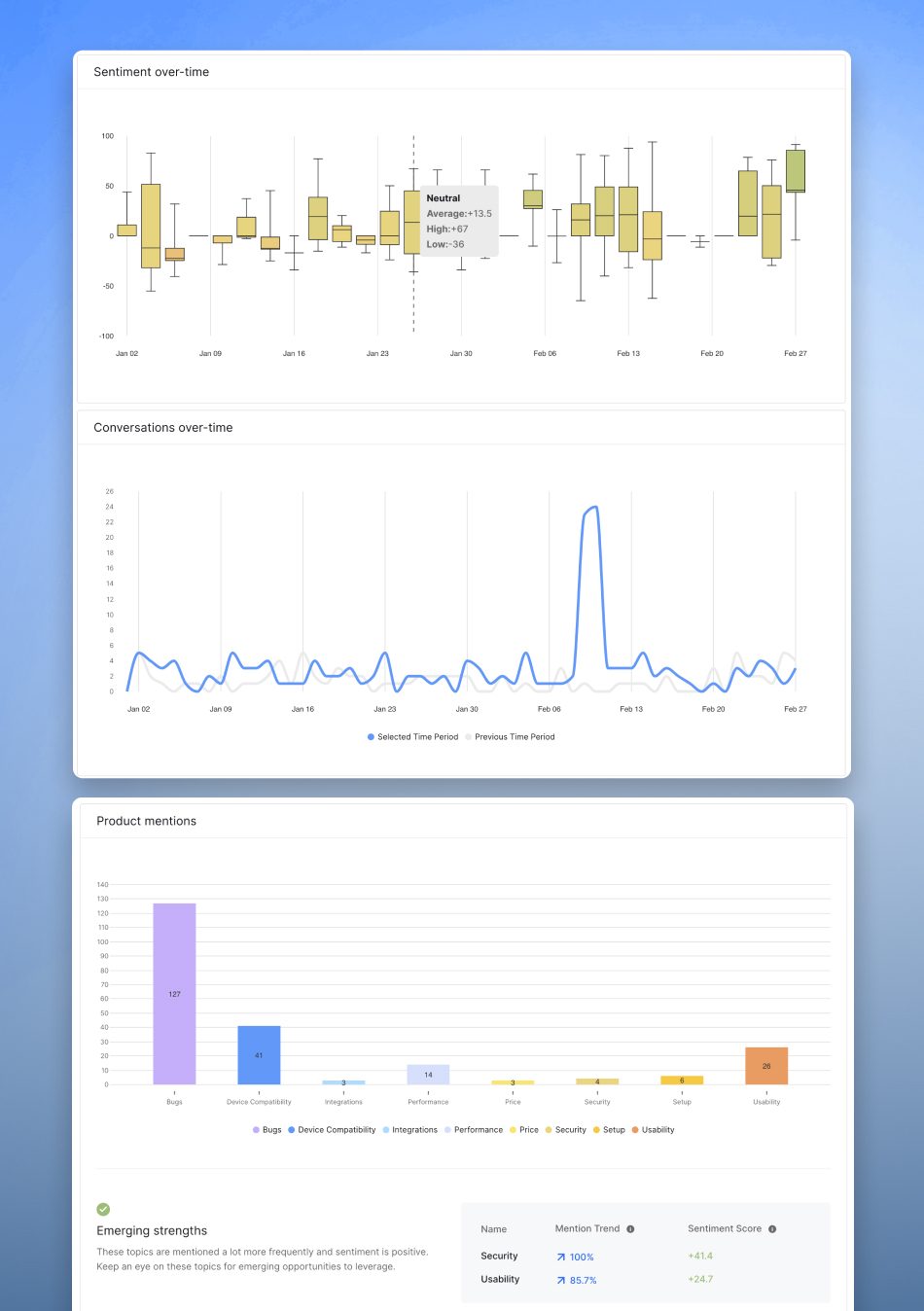 We're also introducing a brand new concept to reports: Insights and recommended next steps. If there's trend in your data you should be acting on, we'll let you know:

And this is just the start for reports. We have a series of updates on the roadmap that will help you instantly generate reports that assess churn risks, customer advocates, CSAT and NPS drivers, team conversation quality, and so much more.


Threaded Feeds
It just got a lot easier to relate messages that are part of the same conversation. Messages are now threaded together in your feed.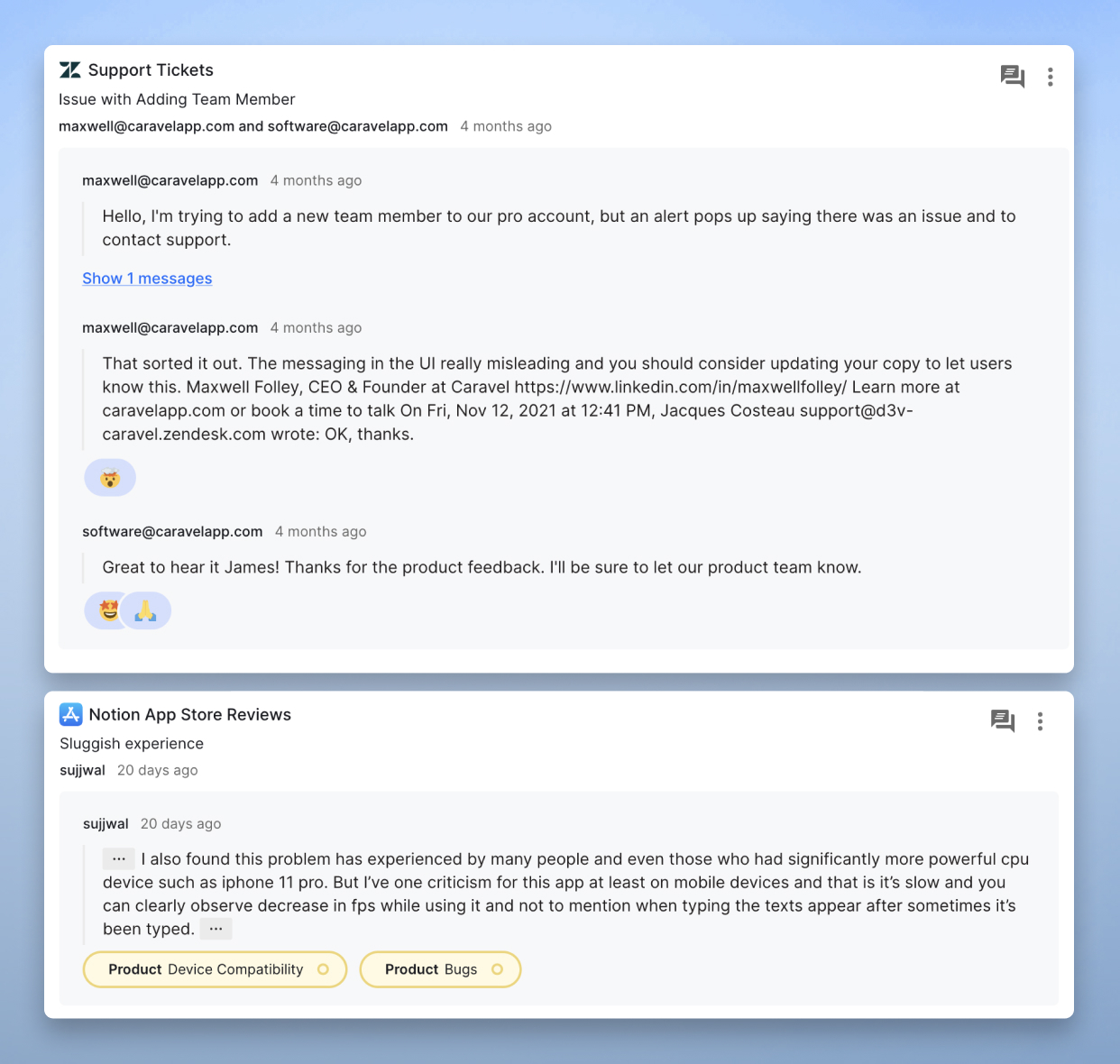 Additionally, we're introducing new UI elements with threads to make it easier get the context of a conversation at a glance.
Each thread displays a maximum of three messages, the first message and two most recent messages, collapsing everything in-between. To view the full thread, just click the Show messages button to expand it within your feed.
When you filter or search your feed, messages collapse displaying just the matching text. Interactive ellipses give you an indication of text that is hidden. Click the ellipses to quickly expand and view a message's full text.
Emotion analysis
We've had emotion analysis in Caravel for some time now. However, it's now native, requiring no additional setup. Every piece of feedback in Caravel is automatically analyzed for emotions. Further, emotions are integrated into your feed UI and reports.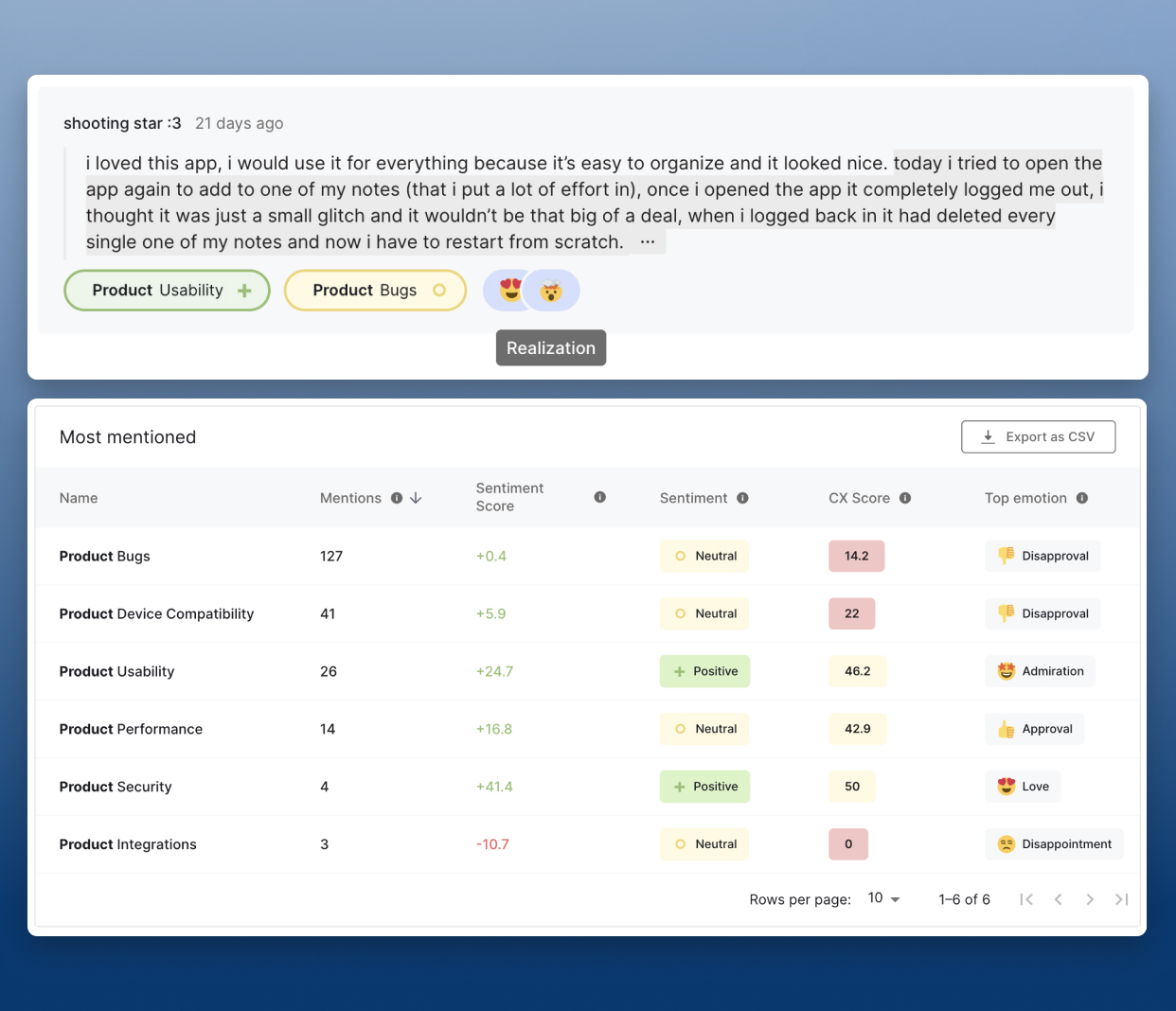 Help Scout Connection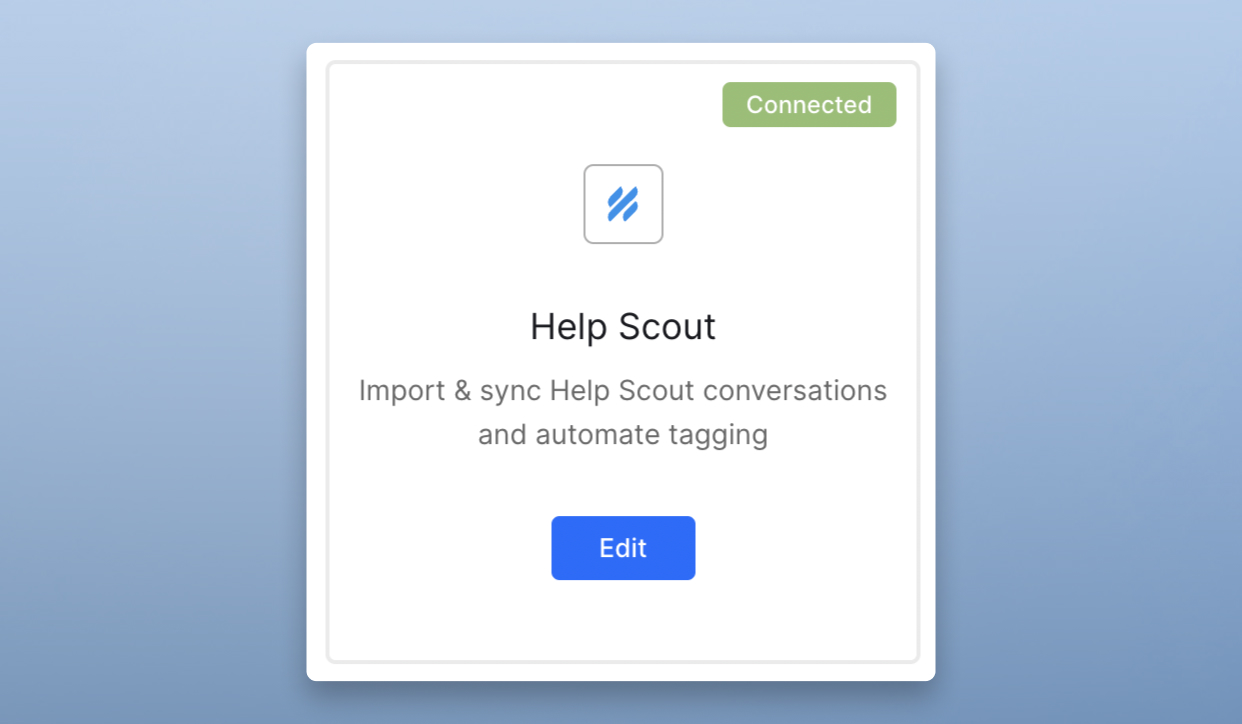 Just added – a bidirectional integration for Help Scout! What does bidriectional mean? You can sync all your conversations from Help Scout into Caravel while automating the tagging of conversatiosn in the Help Scout platform!

App Store and Play Store sources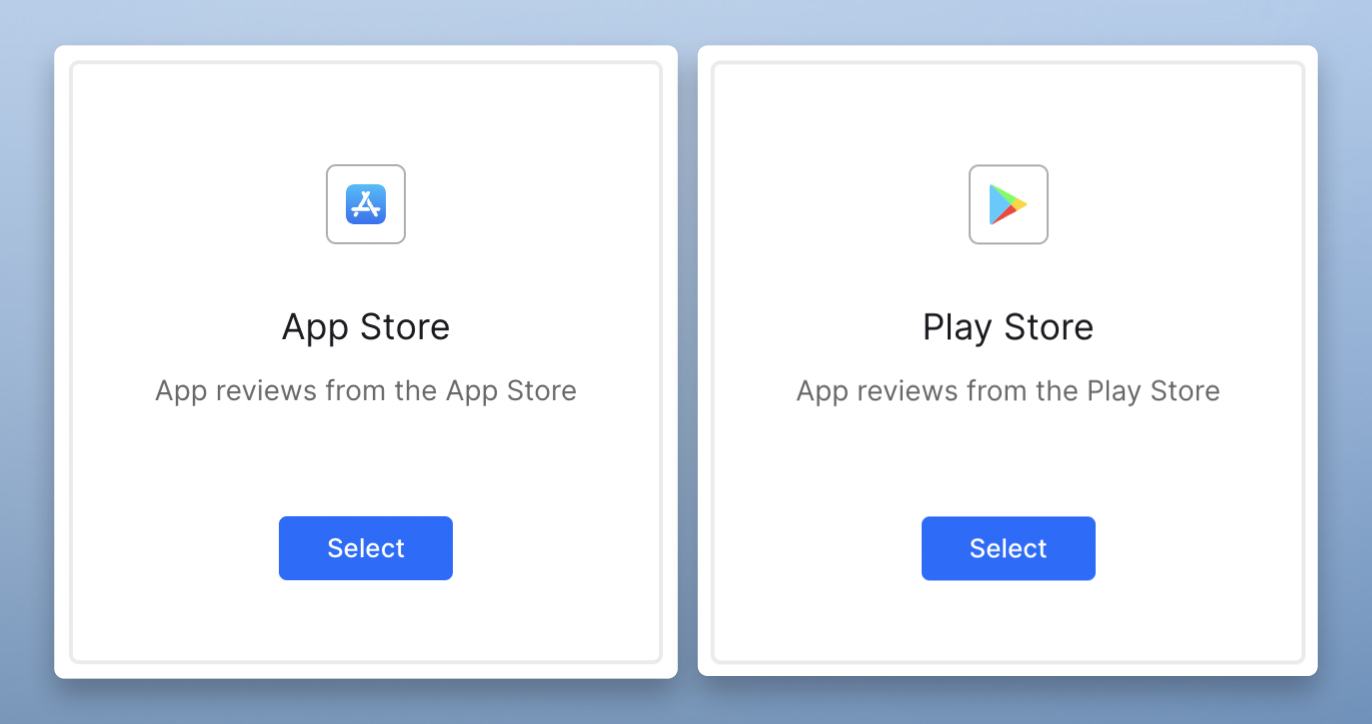 With our newly added App Store and Play Store sources you can pull historical and real-time reviews for any app in the iOS App store and Google Play store. Now you can analyze and stay alert of reviews for your apps and see how you stack up against your competition.

New to Trove ✨
We've gathered tons of feedback from our earliest users of Trove, our new microsurvey solution. So what's new to Trove this quarter?
New triggers

Page load: auto-popup micosurveys using page URLs

Buttons: use css selectors to trigger a popup when clicked

Trigger delays

Configure the window location of the microsurvey popup

Inline embedding! Embed microsurveys inline as a seamless part of your page.

Customize all of the copy of your microsurvey UI – thank you message, email prompts, submit buttons, etc.

Customize the popup overlay design
Trove is now available to all users. If you have surveying or feedback collection needs, let's get you setup. Book a chat with our team to learn more.
What's next?
Classify API

New report types - Emerging themes and team quality assurance

Ability to give feedback on classifications

Improved feed filter functionality
---
Stay tuned, we have new features shipping every week this month!
To get a personalized overview of all that's new and a sneek peak at what's coming chat with our team.
Want to check out these updates for yourself? Sign in here.